This last week I had a few unrelated experiences that all carried an underlying theme that perfectly relates to writing. That theme is the main reason you're sitting here reading. I'm not saying I know why you decided to read this, but because it's the reason I decided to write.
Social Media Strikes
There I was, hard at work responding to emails, reviewing contracts, following up with employees when DING. I get a notification on my Facebook tab, then my phone, then my watch. I had a new message from my lovely wife. Knowing it must be of the utmost importance I pull it up and this is what I see.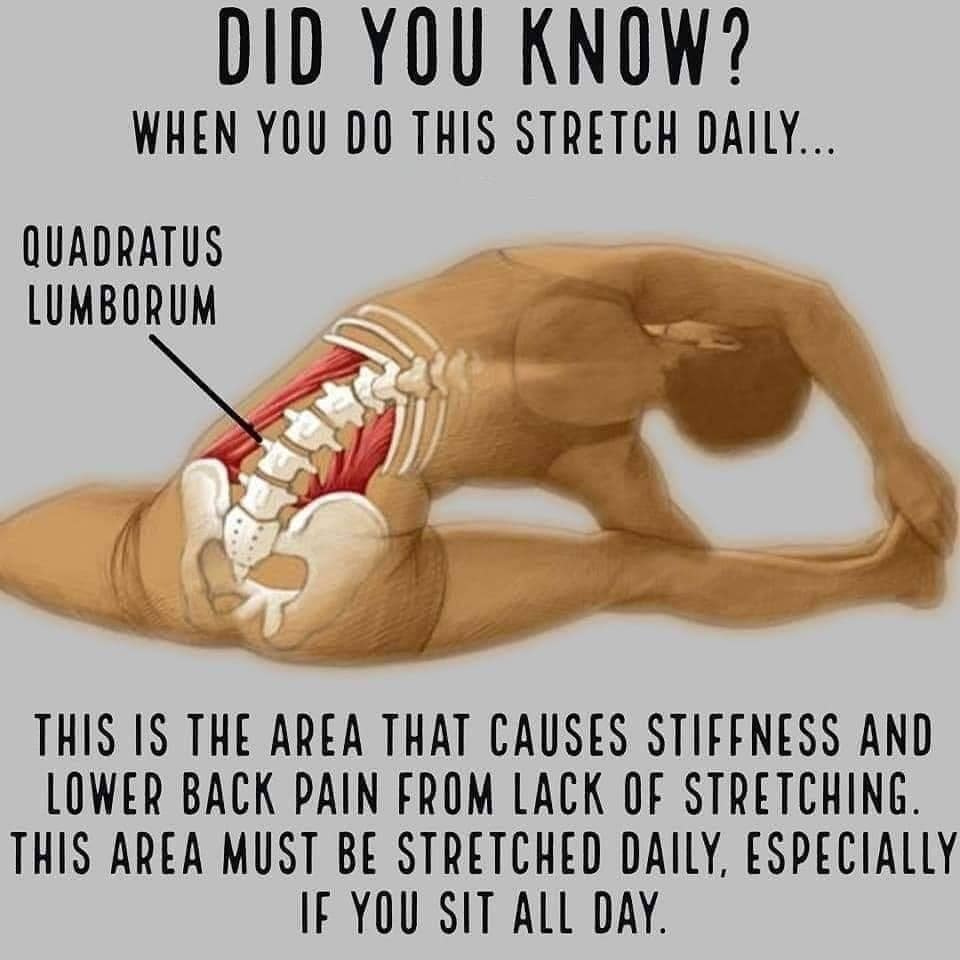 About a dozen graphics depicting stretches and exercises, each one captioned explaining how doing that particular exercise can benefit you when done daily. I quickly ran through them, picked out a couple that looked particularly beneficial to me, made sure to leave the tab open for quick reference, and then got back to work.
Since then I've started implementing a couple of them to see how I fare. Of course with only 4-5 days under my belt I have seen no improvement. Check back in a few months from now.
Simple Yet Effective
Not even a day later, DING! Another notification goes off (yes I do get more than two notifications in a day, these are just the only two relevant to the story). Sitting in my notification bar was a recommended YouTube video from Calisthenicmovement titled Do These 3 Things EVERY Morning!
Naturally a curious fellow I followed the link and learned 3 things that when done daily would make huge improvements to my life. No spoilers, you'll have to watch the video yourself.
I haven't been successful at doing all three every day, but I have tried, and that's what really counts.
You might be able to start seeing the underlying theme I mentioned before, but if not, I'll give you my third experience and then wrap up with a quick idea for implementation.
How Did He Do That!?
In addition to reading, writing, and a slew of other hobbies and passions that play tug-a-war with my time, I love disc golf. Like a lot. For those of you who don't enjoy disc golf as much as me, the Disc Golf Pro Tour kicked off this last week with the Las Vegas Challenge. During the competition they had a little highlight on one of the players leading the tournament, Gannon Buhr.
During the first two rounds, this 16 year old (yes you read that right) was knocking down some amazing putts from not so easy distances. It got a little ridiculous how awesome it was.
Kayson, my son, after watching him make an exceptionally long putt, with all the amazement of a child, shouted, "How did he do that?!"
In the highlight, Gannon and his mom gave us a little insight into how he got started on his disc golf path, and more importantly, how he got to be competing on a professional level at the age of 16. So here it is.
"For my practice routine, I try to do 200-500 putts a night" – Gannon Buhr
Talk about dedication and consistency. But it completely explains how he was able to do what he did at the tournament. I'll link the tournament below, definitely fun to watch if you like disc golf.
The Theme
These three unrelated experiences were all saying the same thing in slightly different ways. Here it is. Daily, EVERY Morning, EVERY Night.
"We are what we repeatedly do. Excellence then, is not an act, but a habit." Aristotle
No one can decide to stretch and see results that day. No one can do the 3 morning activities and have their life change, and no one can throw 5 putts and then compete at an elite level. It takes consistency and dedication. And to bring this back to what we are all here for: no one becomes an amazing writer, or reader, after one sentence.
Getting to the end is a process that takes time. But I've found that something really cool begins to happen when you do something consistently. Your mind latches on to that and you think about it whenever you have a free moment. The more you think, the more you'll talk, and when talking isn't enough you'll start to do. If you can keep up on the doing, eventually you'll get where you want to go.
I alluded to this in my first post. Jace and I talked about stories and world building for a long time. Even when we weren't working together, ideas would come to me and I would jot them down for later. When that wasn't enough I wrote. I wrote pretty consistently too. There have been a few breaks here and there, but I'm back to writing, and this time, I don't plan on stopping.
Bring A Friend
I do realize that doing this on your own can be really challenging. At least It was for me.
If you know someone who's been talking about getting back into writing, or who hasn't quite been able to get some words down for their amazing book idea. Consider inviting them to subscribe and join you in your journey. As I said earlier, being consistently exposed to the things you want to accomplish causes you to think about it, the more you think about it, the more you want to do it. Invite them to be Among the Words.
Quote
"You'll never change your life until you change something you do daily. The secret of your success is found in your daily routine." – John C. Maxwell-
More Words
P.S for all book recommendations, I'm just linking to Amazon so everyone can find the reference. Make sure to check your local library.